This is a rare find from the battlefield a German MG42 machine gun bakerlite butt which is pretty much complete and retains its original colour.The butt has snapped off the gun but a nice clean brake also the metal covers are rusty but there and it is maker marked clear to see and it has been very well cleaned and is perfect for display or any collection and rare to get from the battlefield because normally just brake up or rot away.The machine gun butt was recovered from the forest outside of the town of Wiltz on the Belgium-Luxembourg border the area was attacked and captured by the German 5th Parachute Division on 16-18th December 1944 during the German offensive in the Ardennes Forest the battle of the bulge in the winter of 1944-1945. A very nice and unusual relic from this famous battle and Hitler's last big offensive of the war.The item comes with a A5 laminated information card with picture.
German 5th Parachute Division was a fallschirmjager (paratroop) division in the German Luftwaffe it was formed in France in early 1944, commanded by Gustav Wilke and was the last division to receive near full fallschirmjäger training. It contained the 13th, 14th and 15th Fallschirmjäger Regiments, and the 5th Fallschirmjäger Artillery Regiment.For the Ardennes offensive it was in the German 7th Army part of the 85th infantry Division attacking on the southern flank of the attack towards Luxembourg.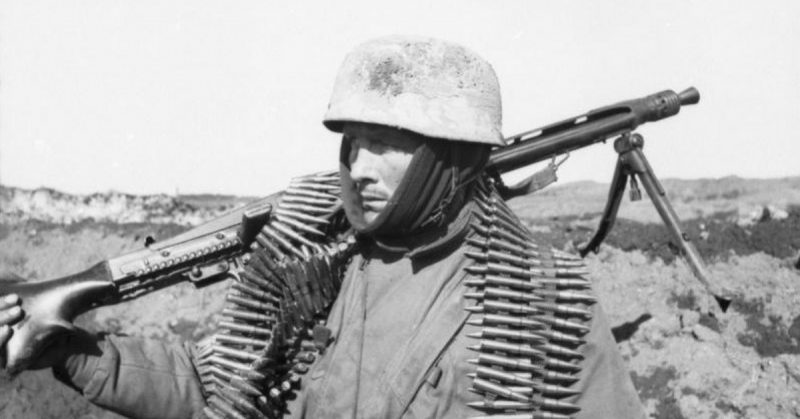 THIS ITEM IS FREE UK SHIPPING. FOR INTERNATIONAL BUYERS IT IS A REDUCED RATE PLEASE ASK BEFORE PURCHASE. THIS ITEM CAN ONLY BE SHIPPED TO THE UK AND EUROPE.