This is a Russian soldiers M36 aluminium mess tin lid maker marked and dated 1936 with the initials JA scratched on the lid. This tin lid with its maker markings very clear to see with that classic Russian style. The tin lid is in nice solid condition with no holes it is not complete missing its clip but is pretty much its shape not damaged it still retains a lot of its original colour and has no original paintwork that can be seen it is in relic but solid condition but overall very good, nice condition for a recovered battlefield find nicely cleaned and perfect for display or any collection. The lid was recovered from a German bunker in The Demyansk Pocket in Russia the battle was from 8 February to 21 April 1942. A lovely piece of iconic battle history from the this most famous battle on the Eastern Front. 

The Demyansk Pocket in Russia was the name given to the pocket of German troops encircled by the Red Army around Demyansk (Demjansk), south of Leningrad, during the war on the Eastern Front. The pocket existed mainly from 8 February to 21 April 1942. A much smaller force was surrounded in the Kholm Pocket at the town of Kholm, about 100 km (62 mi) to the southwest. Both resulted from the German retreat following their defeat during the Battle of Moscow.
German Forces trapped in the pocket were the 12th, 30th, 32nd, 123rd and 290th infantry divisions, and the SS Division Totenkopf, as well as RAD, Police, Organisation Todt and other auxiliary units, for a total of about 90,000 German troops and around 10,000 auxiliaries. Their commander was General der Infanterie Walter Graf von Brockdorff-Ahlefeldt, commander of the II Army Corps.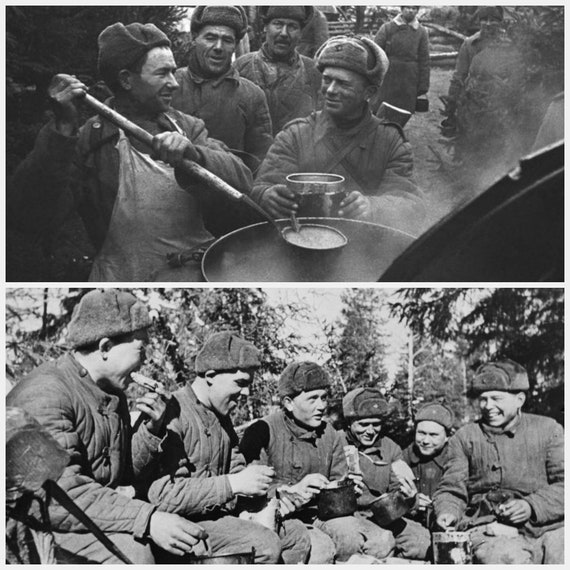 THIS ITEM IS FREE UK SHIPPING. FOR INTERNATIONAL BUYERS IT IS A REDUCED RATE PLEASE ASK BEFORE PURCHASE.